***FREE DELIVERY AUSTRALIA WIDE***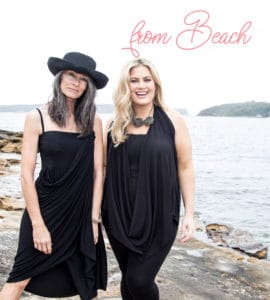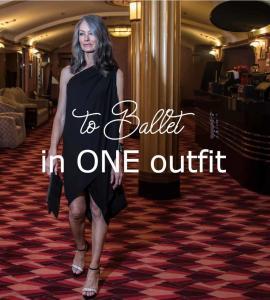 Style & Simplicity
20 Outfits and Just 7kg Carry On
CADARRA is designed to wear, not pack.
Dress in CADARRA while travelling for comfort and style – saving your luggage for essential items and accessories.
When you arrive at your destination CADARRA easily converts to a casually chic beach dress or an elegant evening dress for the ballet.
With 20 easy to wear styles, CADARRA is the answer whatever your travel plans.
Transform the Way You Travel
Convertible , Multi-function Travel Clothes for Women
From one multiway dress, CADARRA can be transformed into 20 different ways to wear – including dresses, tops and harem pants – taking you from casual to cocktails with just one fashion garment.

In just 5 pieces you can create beautifully styled outfits that make you feel fabulous on any occasion, during your travels.
Each piece is available in a range of colours – Jet Black, Pewter,  Blue Saphire, Burnt Orange and Winter White – so you can mix and match your style. There are also two sizes available to suite all figure shapes and lifestyles.
An Australian designed fashion brand, CADARRA has been designed from the ground up to make travel clothing for women fashionable, easy and convenient. Here are some of the high quality features you can expect from our collection.
We've designed CADARRA to be easy to convert and change quickly. Every customer also gets a link to the  in-depth how to wear tutorial video to help you convert the dress in no time.
CADARRA is perfect for full and slim figures. Customers are delighted with  the soft flowing material which sits perfectly and smooths away the inches.          View the size guide here.
CADARRA is ideal for warm and cooler climates. Pair up with a light weight merino sweater and warmer pants for cooler destinations. Get some ideas from our.          Be inspired Gallery
CADARRA is totally easy care. Treat it like a T-shirt. Machine wash and lay flat to dry. No need to iron. To freshen up , throw your 'dry' CADARRA it in the tumble dryer for 10 minutes
CADARRA's fabric is breathable viscose blended with elastin – making it comfortable to wear. Because it is breathable, it can also be worn again and again throughout your trip.
When designing CADARRA we wanted to make you feel fashionably fabulous and comfortable. It's flowing fabric is a dream to wear, providing soft drape without cling.
What our CADARRA Customers say
Cruising with Cadarra
Cruising is our preferred choice when traveling. Now thanks to Cadarra I only need to take a few accessories to convert my Cadarra to suit every onboard occasion.
From poolside to cocktails I always feel and look great
Sandra from Perth WA
Just Like a Bra
Cadarra is like a Bra every woman should have one
Delphine from Surry Hils NSW
Work and Travel
I travel a lot for work. When I purchased my first Cadarra I quickly realised how versatile this amazing garment is.
I can wear it as a skirt or dress with a jacket during the  business meetings then 'tweak' it into an after 5 style for those business dinners. My colleagues are amazed at how I now travel with just a small carry-on and wear something different each day.
Shhh it's my secret.
Julie from Turramurra, NSW
School Mum
As a stay at home mum I need no fuss fashion. With Cadarra I can go from school line drop off to lunch with girlfriends then onto  a special dinner with my husband. All in style versions of the same dress without going home to change. I love the versatility and styling magic of Cadarra.
Sharon from Moorebank, NSW
Travel Fashion Tips from the CADARRA Blog
The CADARRA Story
  CADARRA was born out of a need to travel lightly.
When Patsy Cadell was widowed at a young age, the only way she could move forward was to travel.
But, after her first few trips as a female traveler Patsy found heavy cases only limited her travel experience.
With a background in retail and theatre, Patsy set on a mission to create a multiway travel garment for women of all ages and sizes - so you can be fashionably fabulous, wherever you travel.
CADARRA is the answer!